Time for another installment!!!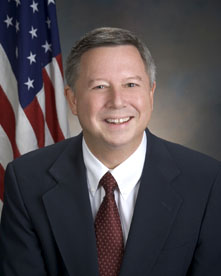 (Photo courtesy http://www.nndb.com/)
Governor Heineman is crying like a spoiled 2 year old because Barksdale Air Force Base, near Shreveport, was named the site of some new Air Force command dealing with nuclear cruise missiles and bombers....Heineman thought Offutt AFB, in Nebraska should have gotten the gig. So, now, he's wasting ALL of our tax dollars by screaming for some investigation into the process that awarded the command to Barksdale.
Not very Republican, Governor Dave. Congratulations on being this week's Douche.